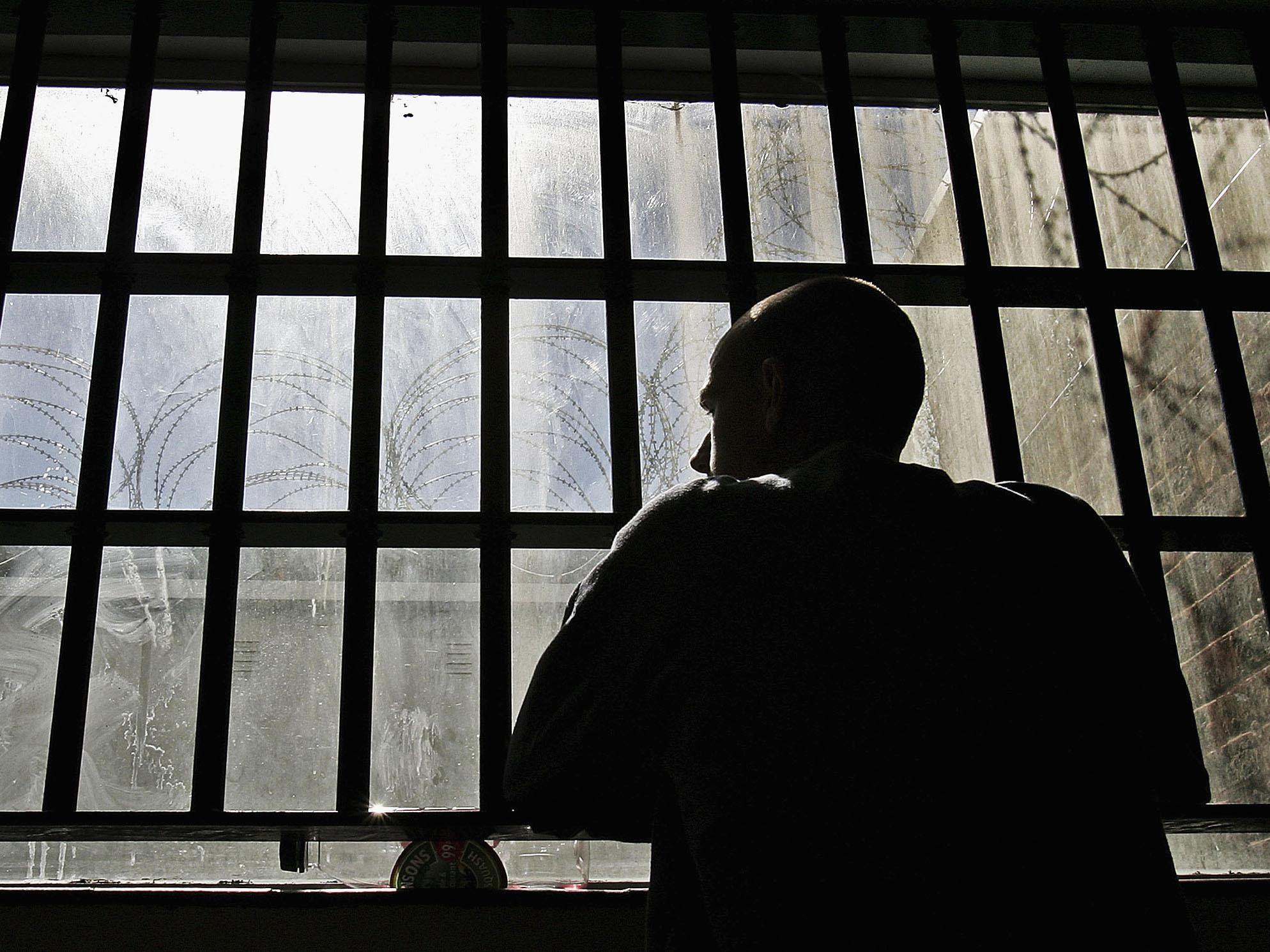 The Convict 2019

The warm light of the evening hit me from the side of my face;
–On the side of a hill I stood,
Happiness at the moment ever fleeting me while calm left my body
Through the freeness of my body there in the beauty of nature.

"Why must I leave from such safeness and calmness? Why must I seperate?"
My pained spirit spoke,
Agony struck me as I turned in, hope of fixing him fleeting,
The person in which laid in the cell; the convict; the victim

The thick beige walls showed the shadow of the victim
The victims prison being nothing but a dungeon in disguise
At this sight; I stay still
The outcast being failed by a criminal justice system; pity

His hair dark and not cared for; his back hunched,
His exhales turning into deep sighs,
His wallowing in the loss of his hope for the future
The impending doom of his life being over

Pity and sadness at this sight,
The body and mind dejected from care;
He notices me an anchor for a broken system
This hideous image lay in front me.

He withers emotionally, socially, and physically,
For he wishes he can change the past;
For his crime defines him, overwhelms him, he states
His views darken as for socially he is dead

From the group of those sentencing him,
To his dungeon he was lead by an atrocious malignancy,
All those that can soothe his pain not having the resources,
He lay his sorrows in a cold cell

But in his depression, he is consumed, in his mind he is stuck
His conscience his torture for he cannot bring appease to it,
In his agony he cannot reach tranquility,
His imprisonment being his life's disease.

At night his soul cannot reach rest while these emotions press on his limbs,
The weight of these emotions being unbearable on his body,
For his sleep lacks actual rest with the memories of his crime haunting,
The wretchedness of the implications of his conviction waying on him

His chains being the walls that confine him and dull his future,
Cold-sweats beat on his skin trying to exude his crime
And terror strikes in his heart

He raises his eyes to meet mine; they sink in, deep into my soul,
A tear slides down his face;
Sorrow and silence is the only motions to occur
He proceeds to ask me why I am there

"Poor convict! In all reality, alone you are…
In comparison to you our states being completely different
For I the warden and you the convict; failed by a system
I am your brother and I share your sorrows"

Compassion fills me, but I cannot do anything by the nature of our roles,
My care cannot do anything, but if I were God it would,
If I had the resources to plant your future you would blossom

Review:
William Wordsworth's "The Convict" is a political statement that tries to bring to light the injustices that come along with the criminal justice system and specifically; with issues regarding imprisonment. In my parody of his work, I attempted to conduct a contemporary approach in which the jailer observing the prisoner is sympathetic towards the prisoners situation due to him knowing that he cannot help the prisoner due to the failure of the structure of the criminal justice system. I wanted to focus on this subject matter due to the fact that back when this was published; this was a very politically controversial subject as it is now. Furthermore, it is one of my favorite poems from Samuel Taylor Coleridge's & William Wordsworth's, "Lyrical Ballads 1798 and 1800" and its controversial nature I felt allowed me to communicate how a modern prisoner feels and experiences being imprisoned; but, as stated, with a more modern approach. This parody, like it's mother poem, I wanted to be emotional by focusing on how Romanticism evokes emotion over reason traditionally, partnered with the employment of Romanticism's concept of "senses over intellect (lecture notes #8)." What can be explained from my parody is that the jailer, like in the original, feels deep empathy for the jailed; but cannot do anything about the prisoners future and current state. All of this ultimately making the jailer feel trapped emotionally along with the prisoner due to him knowing how the system works by him also being a part of it. Wordsworth piece has notably been taking out of certain additions of the "Lyrical Ballads"; and it is one of the strongest pieces in the book. This being one of the biggest reason why I picked it; it's controversial nature. This form of protest is powerful due to how it evokes loneliness, pain, and sorrow. With my parody I hope to evoke such emotions about the wrongdoings of the criminal justice system through the eyes of a warden and through a prisoner.
-Isabel P